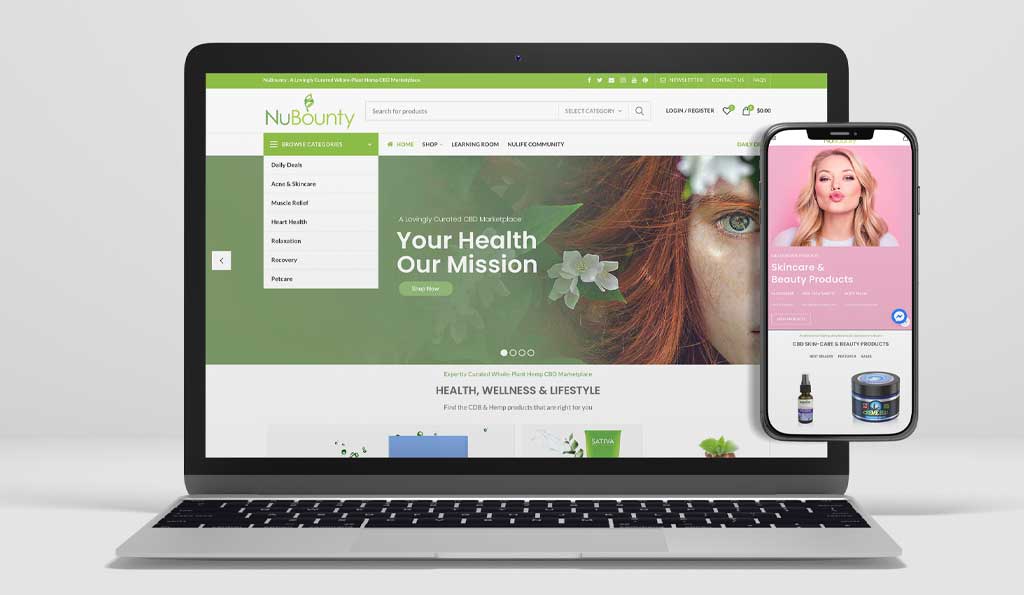 NuBounty.com
NuBounty provides a place for discussion, advice, and advocacy on the many products and treatments available along with a lovingly curated marketplace of the world's best CBD and cannabinoid products. We are a community of passionate advocates who believe in healthy living though CBD and legal cannabis products.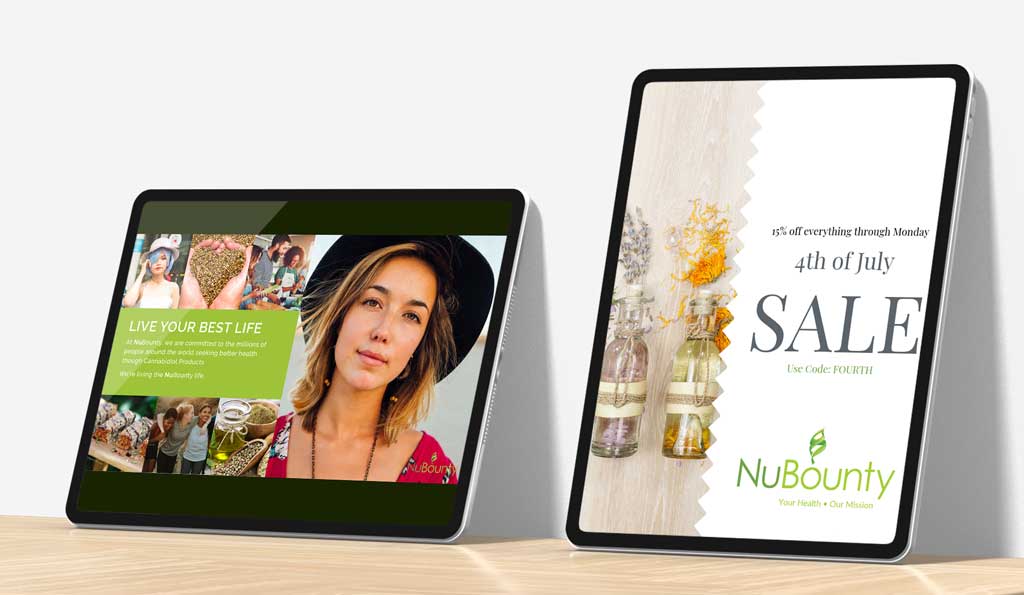 We're living the NuBounty life.
Naming, branding, eCommerce and digital strategy…we developed every aspect of the NuBounty brand. The brand's strives to be the leading marketplace for cannabinoid products and education. 
Powered by digital intelligence 
To create the most trusted retail brand across the CBD and Cannabinoid industry we implemented comprehensive data driven solutions. This included, real-time sentiment analysis, location services, and social persona profiles to target customers based on their real-life activity across a myriad of digital platforms.